Investigadores
Mag.
Didier Raphael Ramírez Darjo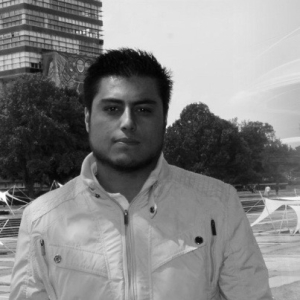 Architect. National Autonomous University of Mexico (UNAM).
Master's Degree in 3D animation. Pompeu Fabrá University. Barcelona. Spain.
Áreas de interés en investigación:
Interactive virtual environments, construction methodologies based on 3D systems and 3D animation.
Training areas: Architecture and 3D Animation
Division of Continuing Education and Teacher Updating (DECAD) of the UNAM Faculty of Architecture. (Speaker and coordinator of BIM graduates)
Official Autodesk Instructor at ATC DARCO CDMX.
Official Certification in 3ds Max and Revit Professional as well as an instructor certified by Autodek.
CEO at BIMSMART
CEO at DRRDstudio.
Correo electrónico:
didier.fr@hotmail.com
Premios y reconocimientos recibidos
Cortometraje animado: "El aniversario"
Premio a mejor cortometraje animado en el Certamen Cortometraje CMU Europa en Madrid España.
Últimas publicaciones
Ramírez, D. (2013). Domain Adaptation. San José, Costa Rica: Spinger.
Proyectos en que ha participado como colaborador