Investigadores
Dr.
Henry Vargas Benavides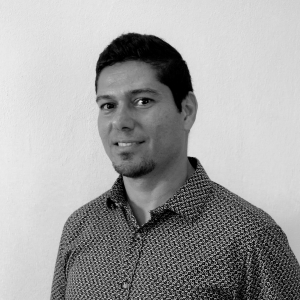 Dr. in Letters and Arts in Central America. National University, Costa Rica.
Graduate in Plastic Arts with emphasis in Graphic Design. Costa Rica university.
Áreas de interés en investigación:
Diseño precolombino, diseño indígena, semiótica.
Training areas: designer, graphic design, culture, Central American artistic culture.
Design teacher. Headquarters of the West. Costa Rica university.
Member of the Interculturality Network. Costa Rica.
Correo electrónico:
henry.vargas@ucr.ac.cr
Premios y reconocimientos recibidos
Proyecto ICE ARTS Museums EAR, clasificado entre los 28 webs de museos de arte de mejor clase y efectividad, por el diseño y coordinación del sitio web de Museo de Arte y Diseño Contemporáneo (MADC) (www.madc.ac.cr / 1998-2004).
"Artistas Centroamericanos Contemporáneos" y bajo la dirección del MADC del Arq. Rolando Barahora-Sotela durante ese momento.
Últimas publicaciones
Esquivel, B. & Vargas, H. (2017) Arquitectura de tierra de los siglos XVIII-XX en el Cantón de Santo Domingo de Heredia, Costa Rica. En C. Nieves (Presidencia). 17 SIACOT Tierra Identidades. Conferencia llevad a cabo en Seminario Iberoamericano de Arquitectura y Construcción con Tierra. FAADU-UMSA, PROTERRA. La Paz, Bolivia.
Vargas, H. (2016). Representaciones del agua en tres piezas de tumbaga del área precolombina costarricense y su comparatística visual. En: Centroamérica agua, cultura y territorio. Actas del Primer congreso internacional. Universidad Nacional, Costa Rica, Universidad Pablo de Olavide, España.

Recuperado de: https://www.academia.edu/35849887/Centroamerica._Agua_cultura_y_territorio._Actas_del_Primer_Congreso_Internacional



Vargas, H. (2016). De parejas copulantes y representaciones fálicas prehispánicas en la región costarricense. Escena, UCR, (75), 131-148.

Recuperado de: http://revistas.ucr.ac.cr/index.php/escena/article/view/25584/25930



Vargas, H. (noviembre 2015). Diseño indígena en América. Trazos sobre publicaciones afines. En Centroamérica. Identidad y patrimonio cultural. Actas del I Simposio Internacional Centroamérica Patrimonio Vivo. Sevilla, España.

Recuperado de: https://www.academia.edu/32858422/Centroamerica._Identidad_y_patrimonio_cultural._Actas_del_I_Simposio_Internacional_Centroamerica_Patrimonio_Vivo._Sevilla_noviembre_2015



Vargas, H. (2015). Diseño precolombino en Costa Rica. Análisis de objetos de cerámica y piedra del Museo Nacional. San José: UCR.

Presencia en portales y redes para investigadores
Proyectos en que ha participado como investigador principal
Actividades de investigación en las que participa como colaborador