Investigadores
Dr.
Jorge Eduardo Carmona Ruiz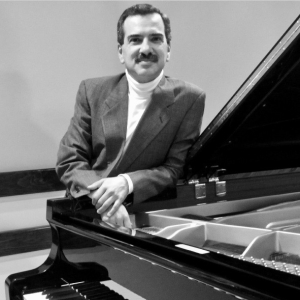 Dr. in Letters and Arts of Central America. National University. Costa Rica
Graduate in Piano from the School of Musical Arts. Costa Rica university
Áreas de interés en investigación:
Costa Rican music for four-handed piano, Central American piano sonatas, Costa Rican songs.
Pianist, piano teaching, music theory teaching, rhythm, BAPNE Method. Professor of piano and theory at the Conservatory of Music. Headquarters of the West. University of Costa Rica
Correo electrónico:
jorge.carmona@ucr.ac.cr
Premios y reconocimientos recibidos
Central American Award September 15, granted by the Ministry of Culture of Guatemala, National Award as Chamber musician 2005
Últimas publicaciones
Carmona Ruiz, J. E. (2016). Análisis sociocrítico de la construcción identitaria: el caso del libro Lo que se canta en Costa Rica. Pensamiento Actual. 16, (27).

Recuperado de: https://revistas.ucr.ac.cr/index.php/pensamiento-actual/article/view/27432/27586



Carmona Ruiz, J. E. (2015): Sonatas para piano de construcción serialista en Centroamérica. 1980-1997. San José: Alma Mater.

Presencia en portales y redes para investigadores
Proyectos en que ha participado como investigador principal