Investigadores
Dra.
Magdalena Vásquez Vargas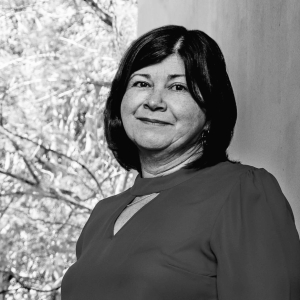 Dr. In Hispanic American Literature. University of Salamanca. Spain
M.L. in Latin American Literature. University of Costa Rica
Licda. in Spanish Philology. University of Costa Rica.
Áreas de interés en investigación:
Children's literature from Costa Rica and Spain; Costa Rican literature; literature teaching.
Professor
Research Coordinator at Headquarters of the West. University of Costa Rica.
Training areas: Literature, philology and education.
Teacher of the Baccalaureate in the Teaching of Spanish and Literature; and the Master's Degree in Teaching Spanish and Literature. Headquarters of the West. Costa Rica university.
She forms part of the Association for Research in Children's and Youth Literature of Spain (ANILIJ).
Correo electrónico:
magdalena.vasquez@ucr.ac.cr
Últimas publicaciones
Vásquez, M. (2019) Lo autobiográfico y el humor en la construcción del doble destinatario en Marcos Ramírez. En: Traducciones, adaptaciones y doble destinatario en literatura infantil y juvenil. Peter Lang. Berlin, Alemania.

Vásquez, M. (2019) El rescate de la oralidad en Mulita Mayor de Carlos Luis Sáenz. La voz de la memoria, nuevas aproximaciones al estudio de la Literatura Popular de Tradición Infantil. Colección Estudios. Número 166. Cuenca, España. Servicio de Publicaciones de la Universidad de Castilla de la Mancha.
Vásquez, M. (2017) Las temáticas de la literatura infantil costarricense en la segunda mitad del siglo XX: construcción de una conciencia crítica. Revista Pórtico 21. Número 7. San José, Costa Rica, Editorial Costa Rica.
Presencia en portales y redes para investigadores
Proyectos en que ha participado como investigador principal