Investigadores
Dra.
María José Chassoul Acosta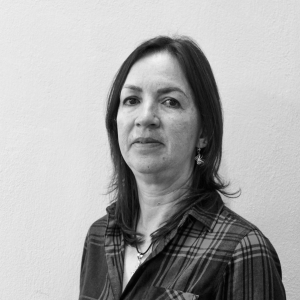 Dr. in Natural Sciences for Development. State Distance University, Technological University of Costa Rica and National University. Costa Rica
M.Sc. in Engineering Sciences. Pontifical Catholic University of Chile
Bachelor of Industrial Engineering. University of Costa Rica
Áreas de interés en investigación:
Sustainable development, rural development, clean technologies, environmental management.
Instructor teacher
Training areas: industrial engineering, mechanical engineering, sustainable development.
Professor of the Industrial Engineering Degree. Headquarters of the West. University of Costa Rica.
Correo electrónico:
maria.chassoul@ucr.ac.cr
Últimas publicaciones
Chassoul Acosta, M. J. (mayo, 2016). Nivel de desarrollo de los poblados de
Cerrillos, Sabana Bonita y Peñas Blancas, Puntarenas, Costa Rica. Biocenosis, 30.

DOI: http://dx.doi.org/10.15517/isucr.v17i35.25565



Chassoul Acosta, M. J. (mayo, 2016). Cuantificación de los gases de efecto invernadero en la Sede de Occidente de la Universidad de Costa Rica. Posgrado y sociedad. 15 (1).

DOI: http://dx.doi.org/10.22458/rpys.v15i1.1827



Chassoul Acosta, M. J. (Junio, 2016). Condición ambiental de los poblados de
Cerrillos, Sabana Bonita y Peñas Blancas, Puntarenas, Costa Rica. Intersede, 16.

DOI: 10.15517/ISUCR.V17I35.25565



Chassoul Acosta, M. J. (junio, 2015). Análisis del manejo de residuos en Cerrillos, Sabana Bonita y Peñas Blancas, Puntarenas, Costa Rica. Pensamiento actual. 15 (24).

Recuperado de: https://revistas.ucr.ac.cr/index.php/pensamiento-actual/article/view/19773/20950



Presencia en portales y redes para investigadores
Proyectos en que ha participado como investigador principal