Publicaciones
Complete works of Lísimaco Chavarría. Volume I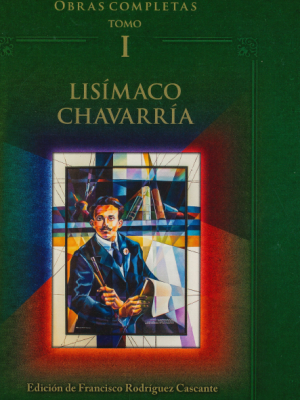 Autores(as):
Francisco Rodríguez Cascante
Referencia bibliográfica:
Rodríguez Cascante, F. (ED.) (2013). Complete works. Lisímaco Chavarria. Volume I. San José: Editorial Universidad de Costa Rica.

Resumen:
The literature of Lisímaco Chavarría Palma (1873-1913) establishes dense processes of cultural hybridization, which allows his writing to take on various transits: from the local to the international, from intimate spaces to profound objectifications, from peasant landscapes to chromatic symbolisms, from pristine joys to the tragedy of his own death. In the scope of his poetry, it means the incorporation of the fatuous languages ​​of romanticism and modernism, but also of popular orality and vernacular customs. The critical edition of his production in this Volume I includes a documentary biography of the writer and presents his poetry books: Orchids (1905), From the Andes (1907), Longing lyrical (1908), Bunch of Guarias (1913) and Words of the Mummy (1919). In Volume II his scattered poems are recovered, which constitutes the widest part of his poetic production, and his essays. The publication is a tribute made by the University of Costa Rica to the memory of one of the founders of Costa Rican poetry on the 100th anniversary of his death.