Publicaciones
Tona Ina, The mysterious light of the sea in the Caribbean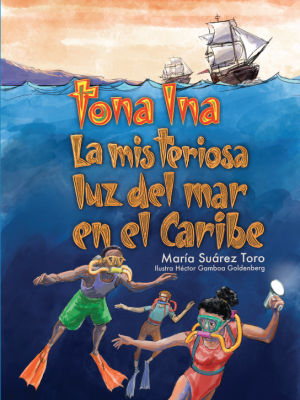 Resumen:
When I started to read this book, I expected to find a literature for girls and boys, but little by little
I was captivated by the chronicles, adventures and travels of Tona Ina. A book that is history, a sea
book, a reef, a pirate ship, a slave ship, a black-book and an Afro-indigenous book. Tona Ina takes
you with her dim light to look at the bottom of the sea for the remains of ancient ships and
galleons and to meet a young diver who has taken up underwater archaeological research as an
attitude towards their own lives eager to know and recognize themselves in the world. Let´s get on
this boat full of adventures and discover together with Tona Ina the mysteries that the Caribbean
Sea of ​​Costa Rica hides since hundreds of years.